Data Reduction
Earth science and particularly climate science requires data-intensive research. We investigate various options to reduce the data volume, and hence likewise the velocity data is produced:
Lossless and lossy compression; we are collaborating on the Scientific Compression Library (SCIL) that decouples definition of data accuracy from the selection of compression algorithms.
Re-computation of data products; instead of storing intermediate data, re-computing certain variables from checkpoints increases the cost-benefit ratio.
Ensemble reduction; with in-situ data analysis it is possible to intelligently choose data products and aggregrate meaningful statistics from ensembles are preserved while only a fraction of storage is needed.
People

Lecturer in Computer Science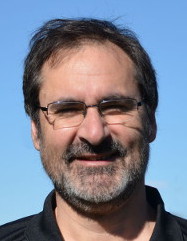 Professor of Weather and Climate Computing